February 7, 2020
CALIFORNIA'S 50TH CONGRESSIONAL DISTRICT FORUM
presented by VCBA & Valley Roadrunner View Here
---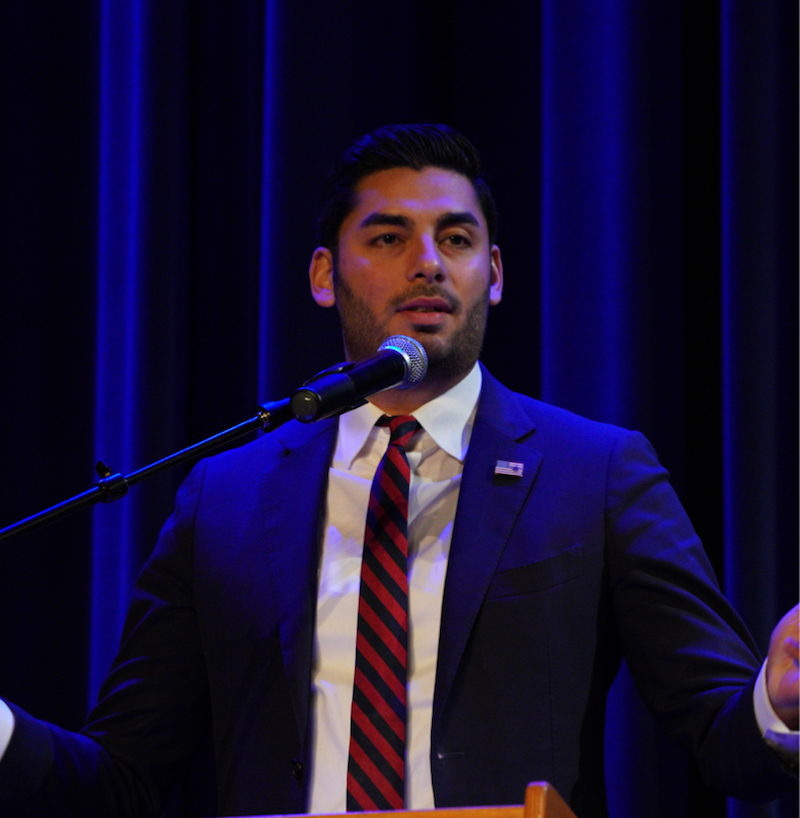 My name is Ammar, the people's candidate. I was born in East County, the son of a Christian working-class mother who raised me with help from family and neighbors. From my first job as a church janitor to serving in the White House; I've devoted my life to service.
I'm running to give back to my mother's generation, and to all those seeking to live and retire with dignity. As a business owner, I know the burdens we face. As a Labor Department official, I served working families. Being your congressman isn't about my personal politics — it's about your personal health, safety, and economic dignity.
While career politicians put their own interest ahead of ours and use special interest contributions and tax dollars to finance lavish lifestyles, I'll never forget where I come from.I'll fight for real ethics and campaign finance reform – and I won't take a dime of corporate PAC money.
We all have a role to play in restoring America's core values: responsibility from all; opportunity for all. That's why in Washington, I worked with Republicans and Democrats to advance critical programs, including apprenticeship jobs that pay double the average American's income.
So while extremists in Washington vote to take healthcare away from us, undermine Social Security and Medicare, and attack women's rights, I'll stand up for our families and work with members of both parties for common sense solutions.
I'm ready to be your independent voice in Washington, if you'll be my voice this election.
---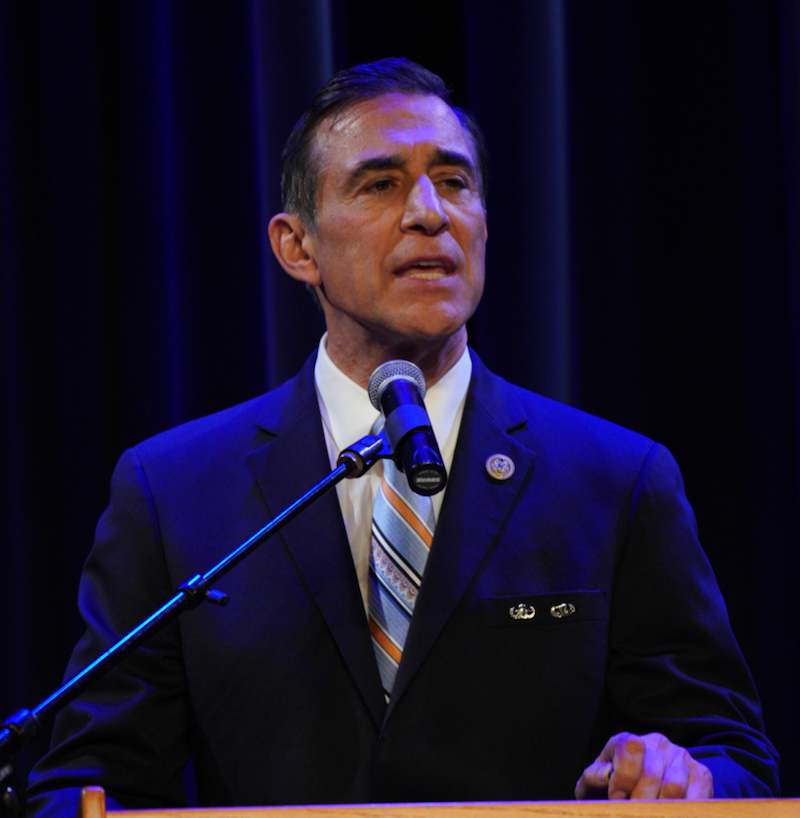 As former Chairman of the House Oversight & Government Reform Committee, Congressman Issa served as the top government watchdog in Congress.
During his role on the Oversight Committee, Issa:
Exposed the White House's intention to manipulate the 2010 Census for political gain, the revelation of which was the key reason for the self-withdrawal from consideration of New Hampshire Senator Judd Greg from his nomination by President Obama to be Secretary of Commerce, the Cabinet department which incorporates the Bureau of the Census.
Lead the fight to hold Barack Obama and Nancy Pelosi accountable to keep their promise to run the "Most open and honest government in history." Issa was the first to call for a full 9/11 Commission style investigation of the causes of the current financial collapse and to investigate the expenditure of TARP resources and Stimulus funds.
Issa efforts revealed new information about the Countrywide Mortgage "Friends of Angelo" VIP loan program that gave special loan deals to Members of Congress, Administration officials and powerful bureaucrats.
Prior to his election to Congress, Issa was a technology industry leader and CEO. He founded Vista, California, based Directed Electronics Inc., the industry-leading manufacturer of automobile security and convenience products. Issa has served as Chairman of the Consumer Electronics Association, the Board of Governors of the Electronics Industry Association, and as Director of the San Diego Regional Economic Development Corporation and the Greater San Diego County Chamber of Commerce. In 1994, Issa received the Entrepreneur of the Year Award from Inc. Magazine, Ernst & Young, and The San Diego Union-Tribune.
Well known as a grassroots leader to Republicans throughout California, Darrell Issa is perhaps best known as the architect of the successful effort to recall former Gov. Gray Davis. He served as co-chair of the campaign to pass the California Civil Rights Initiative (Prop. 209) and was Chairman of the California Republican Party's statewide Victory '96 effort. He acted as Chairman of the Volunteer Committee for the 1996 Republican National Convention where he recruited and organized the activities of more than 10,000 volunteers. In 1998 he made a strong bid for United States Senate, narrowly losing a close race to then State Treasurer Matt Fong. After the election, Issa endorsed Fong and actively raised money for his campaign. He later became Chairman of the San Diego County Lincoln Club, an influential Republican organization.
The grandson of immigrants, and a recipient of the Ellis Island Medal of Honor, Darrell Issa was born in Cleveland, Ohio. He enlisted in the Army during his senior year in high school and attended college on an ROTC scholarship. In the Army, Issa served as a bomb disposal technician, tank platoon commander, and a computer R&D specialist. He attained the rank of Captain.